ALL WHEEL DRIVE
XF offers Jaguar's unique All Wheel Drive with Intelligent Driveline Dynamics (IDD)1 and Adaptive Surface Response (AdSR)4 on petrol and diesel models. Exclusively developed by Jaguar, the unique IDD software features sophisticated algorithms to react intelligently to road conditions. Predictive, as well as reactive, the system helps prevent you from losing traction instead of working to regain it. Adding to XF's capability, the AdSR system can work at all engine speeds, automatically recognising differences between surfaces to exploit the maximum available grip.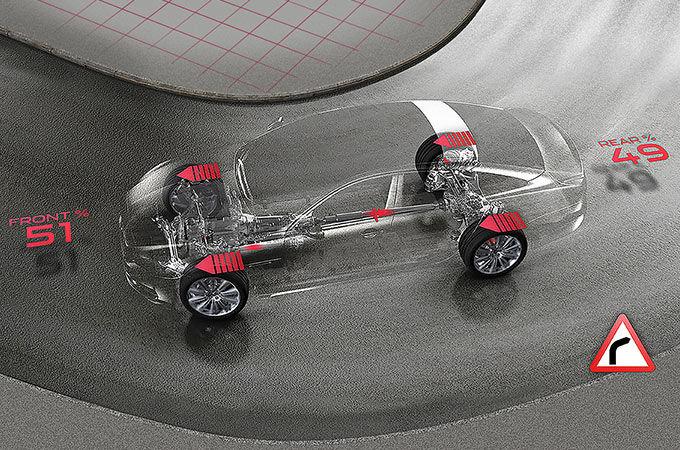 ALL SURFACE PROGRESS CONTROL
Unique to this class of car, Jaguar's All Surface Progress Control (ASPC)5 gives you added confidence in slippery conditions – whether starting from a snowy driveway, driving on an icy incline, or even towing on wet grass. ASPC is a low-speed cruise control that helps XF overcome low traction situations, whatever the weather, allowing you to concentrate on steering.
WATCH THE FILM
yt:tIehVGxFtw8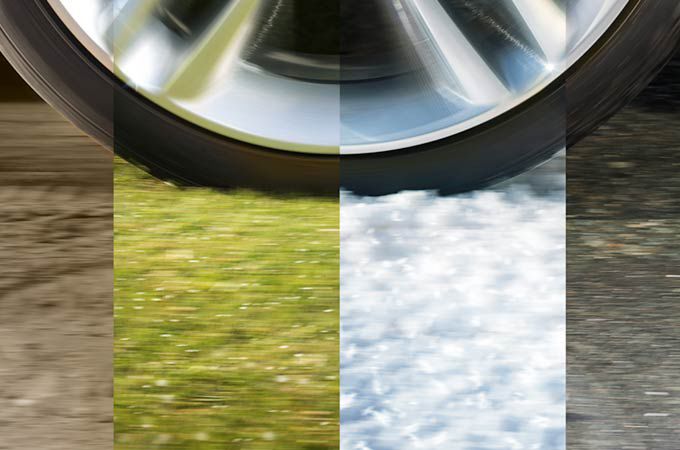 CONFIGURABLE DYNAMICS
Inspired by the F‑TYPE sports car, the optional Configurable Dynamics6 system allows you to set up XF's dynamics for throttle mapping, gearbox shift points and steering to suit your performance driving needs. It's activated when Dynamic Mode is selected in JaguarDrive Control. Dynamic Mode enlivens XF's sporting character, sharpening throttle response, increasing steering weighting and performing gearshifts more quickly and at higher engine speeds. When optional Adaptive Dynamics is fitted, you can make your setting even more personal by configuring the damper settings.
WATCH THE FILM
yt:AkxF9B31yoY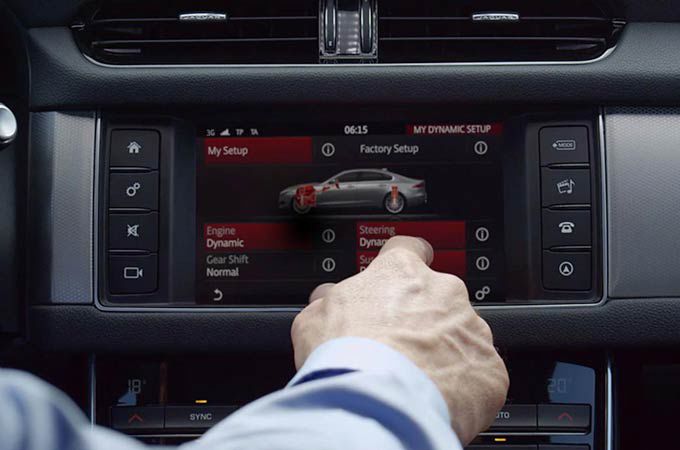 ADAPTIVE DYNAMICS
Whether you're accelerating on the motorway, cornering on country roads or navigating around town, Adaptive Dynamics6 modifies XF's response to match the conditions and your driving style. The system constantly adjusts the dampers to provide the optimum balance between poise and comfort at all times.